Reduce your costs and get more features now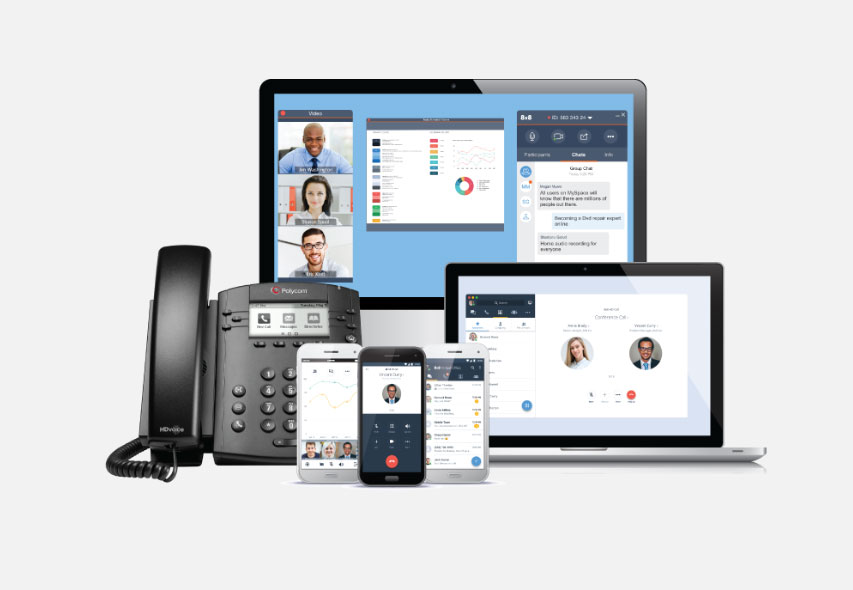 Several Affordable Monthly Plans to select from.
• Reduce your expenses while increasing your business productivity and efficiency!
• Keep your existing phone numbers.
• No maintenance expenses.
• Free unlimited technical support.
• Keep your old phones or upgrade to VoIP phones for a fraction of what they cost.
• Our System can be operating and setup in minutes.
• User Friendly.
• Plug & Play.
• Never miss a phone call from power outages or equipment failure.
• Manage your business communications from anywhere.
• Unlimited Main Numbers under $3.00 per month.
• Expandable from 1 to 5000+ employees.
More Calling Features
Enjoy all the standard features you had with your old service, without paying extra for them: personalized voicemail, 3-way calling, caller ID, call waiting, transfers, call forwarding, and more. Plus, you get an online dashboard to easily manage your communications with call history, voicemail notification, calling from your PC, and more.
Freedom and mobility:
Take your Virtual Office extension anywhere, with our Virtual Office Mobile app for the Android, iPhone and iPad.
Outrageously affordable:
Local, long distance, international calls are all so much more cost effective because we leverage the power of VoIP to reduce costs for you. No need to buy or lease an expensive on-site PBX phone system or equipment.
Save money:
Up to 50% lower monthly phone bills with unlimited local and long distance calling and up to 90% off the start up costs required of a traditional PBX solution.
Complete phone service:
Everything you need in a phone system plus more. You will never have to buy another phone system.
Advanced calling features:
All the important features you need and expect are included at no extra charge. New features added every year.
Great phones:
Sleek, stylish IP phones loaded with premium features.
Easy to use:
Easy to set up and simple to use in minutes.
Grow at your own pace:
Order as many extensions as you need now. Add more extensions, Fax Lines, main numbers, etc. anytime.
Location independent:
All workers use the same phone system and features no matter where they are in the world, so you sound like one office.
You get all the business features that Fortune 500 companies have come to know and appreciate, including auto attendant, corporate directory, music-on-hold, conference bridge, and ring groups to name a few. Your callers will never receive a busy signal. The system can accept up to 999,999 callers per extension.

Everything you need—No need to chase down phones from one provider, local and long distance calling plans from another, and features from somewhere else. Get it all in one place.
Your Business Gets:
• Hosted PBX
• Auto Attendant
• Extension Dialing
• Music on Hold
• Messaging on Hold
• Ring Groups / Hunt Groups
• Presence Detection
• Web Browser Click-to-Dial
• Online Billing
• Simple Online Administration
• Contacts Integration
• Local Number Porting (LNP)
• Backup Redundant Solution
Advanced Features:
• Web Conferencing
• Video Calling
• Call Center Services
• Virtual Fax
• Virtual Meetings
• Call Recording
• Monitor Call Conversations
• Toll Free Numbers
• International Calling Plans
• Switchboard
• Real-time Analytics
Software Compatibility:
• eAgent
• Netsuite
• Outlook
• Sage ACT!
• Salesforce
• Sugar CRM
Each Extension User Gets:
• Unlimited Calling
• Direct Phone Number
• Personalized Voicemail
• Voicemail to Email Notification
• Conference Bridge
•Caller ID with Caller •Name, Department Name, Number
• Call Waiting
• Caller ID Blocking
• Call Queuing
• Call Transfers
• Call Park
• 3-Way Calling
• Online Dashboard
• Advanced Call Forwarding
• Do Not Disturb (DND)
• Internal/External Ring Tones
• Stutter Tone Notification
• Local time Display
• Phone-Based Management
• Android and iPhone app
• Chat / Instant Messaging
• Business SMS/Texting
• Paging
Security:
• HIPPA Compliant
• FISMA Compliant
• PCI-DSS Compliant
• CPNI Compliant
• US/EU Certified
• ISO 27001 Certified
• ISO 9001 Certified
• ATO Certified
Before you spend thousands on a telephone system that will eventually break or fail over time, contact us for a free consultation or demonstration.